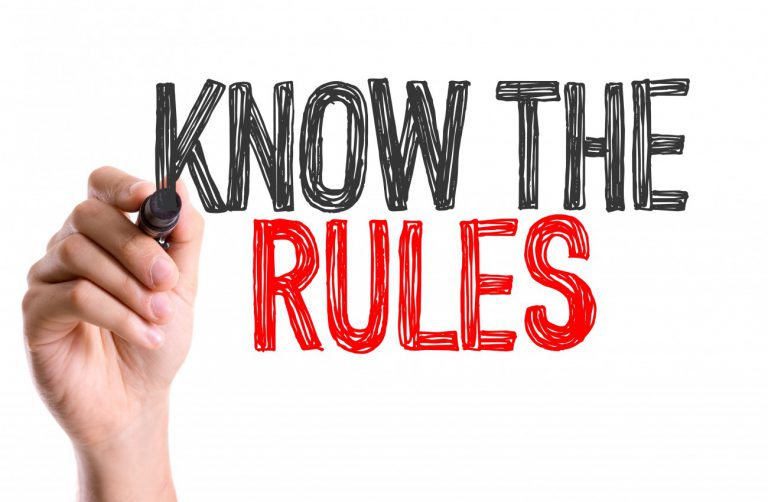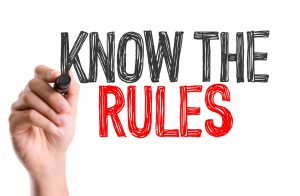 The Workers' Compensation Board recently adopted a number of rule changes. These went into effect on September 1, 2018. The full text of the rule changes with strikeouts of deleted language and underlines for the new language can be found here.
For a summary of the rule changes, see below:
CHAPTER 1
PAYMENT OF BENEFITS
Ch. 1, §5(1)(A)(3)
401(k), 403(b) and equivalent plan matching funds that cease payment because the employee is not working must be included, as fringe benefits, in an employee's average weekly wage. Inclusion of the matching funds ends when the employee returns to work in any capacity (partial or full time).
Ch. 1, §5(2)(B)
Fringe benefits must be determined on the date of injury and the employer/insurer shall file a WCB-2B within 30 days of notice of the injury.
Ch. 1, §5(2)(C)
An employer/insurer can adjust an employee's average weekly wage using the modification form one time within 90 days after the first lost time payment on a claim to correct an error or miscalculation. To make changes after 90 days, file a 21-day certificate of discontinuance/reduction.
Ch. 1, §11
Establishes a post-insolvency process between the Board and Maine Insurance Guaranty Association.
CHAPTER 2
SECTION 213 COMPENSATION FOR PARTIAL INCAPACITY
Ch. 2, §3
A permanent impairment evaluation for purposes of lump-sum settlement is no longer required.
Ch. 2, §5
The procedure for terminating the benefits of an employee who reached the durational limitation has been amended. The same process applies to cases paid without prejudice. A separate process applies to cases where the employee receives payment pursuant to a compensation payment scheme.
If there is a compensation payment scheme (e.g. – a decree), the employer/insurer must file a Petition to Terminate Benefit Entitlement. The petition includes the required notice informing the employee of the right to request extended benefits due to extreme financial hardship pursuant to §213(1). In the event of the petition's granting, the decree includes the required notice.
CHAPTER 3
FORM FILING
Ch. 3, §1-A
Employers must now complete the first report of injury for all injuries, including medical-only, within 7 days after the employer receives notice of an injury that required the services of a healthcare provider but did not cause the employee to lose a day's work.
A copy of the First Report of Occupational Injury or Illness (WCB-1) shall go to the employee unless self-insured. Also, it must go to the employer's insurer within 24 hours after the First Report of Occupational Injury or Illness (WCB-1).
CHAPTER 4
INDEPENDENT MEDICAL EXAMINER
Ch. 4, §1(B)
§312 Independent medical examiners must hold an active treating practice within 24 months prior to appointment in an individual case. "Active treating practice" means active direct involvement in the treatment of patients on a regular basis.
Ch. 4, §2(6)
§312 Independent medical examiners are no longer precluded from acting as the employee's treating provider. §312 still requires disclosure of any potential conflicts.
CHAPTER 5
MEDICAL FEES, REIMBURSEMENT LEVELS, & REPORTING REQUIREMENTS
Ch. 5
The creation of a new set of medical releases outlined below:
WCB-220: General release
WCB-220-A:  Mental health records
WCB-220-B: Substance abuse records
WCB-220-C: Sexually transmitted disease records
WCB-220-R: Revocation of release
CHAPTER 6
REHABILITATION
Ch. 6:
WCB completely revamped the employment rehabilitation rule. The new version establishes an appointment process for rehabilitation providers. It also spells out procedures for suitability evaluations pursuant to §217(1), plans implementation pursuant to §217(2)
Also, recovery by the Employment Rehabilitation Fund in case of successful rehabilitation plans. The goal includes streamlining the rehabilitation process, allowing input at all stages, and clarifying that employers/insurers can raise all defenses if the Employment Rehabilitation Fund seeks reimbursement.
CHAPTER 8
PROCEDURES FOR PAYMENT
Ch. 8, §11
Permits an employer/insurer to terminate benefits pursuant to § 205(9)(A) when an employee has been released to work with no restrictions by the employee's treating health care provider, there are no conflicting medical reports, and the employee, instead of returning to work receives vacation, paid time off (PTO), or holiday pay instead of regular wages.
CHAPTER 9
PROCEDURE FOR COORDINATION OF BENEFITS
Ch. 9, §2(2)
Allows coordination of benefits when an employee receives payments pursuant to a PTO or equivalent plan. If the PTO plan designates a certain percentage as sick time, then lost time benefits may coordinate by that percentage of the PTO payment. Otherwise, coordination allowed only if the PTO benefit used equals the amount of sick leave.
CHAPTER 12
FORMAL HEARINGS
Ch. 12 §1(2)
Now allows 21 days to respond to another party's motion or submission.
Ch. 12 §2
Petitions for payment of medical and related services must include itemized bills, liens, co-pays, and out-of-pocket expenses. Also, payment of medical bills must occur within 10 days after the issuance of a decree or the receipt of the information required under Chapter 5, whichever occurs later.
Ch. 12 §5
Continuance requests must be filed no later than 7 days before the hearing or conference.
Ch. 12 §9(1)
If a Joint Scheduling Memo (JSM) is not filed in a timely manner, the Board may dismiss pending petitions. If the JSM is not filed within 21 days after notice from the Board, that pending petitions will be dismissed.
Ch. 12 §9(3)
Legal issues not raised in the Joint Scheduling Memo may be deemed waived by the Administrative Law Judge.
Ch. 12 §10
The JSM must list scheduled examinations pursuant to §207 and §312. Examinations pursuant to §207 and §312 must be scheduled or requested within 30 days after the JSM is filed.
Examinations outside of this timeframe can only be scheduled upon a showing of good cause. Good cause includes the generation of the significant medical evidence since the filing of the JSM but does not include failure to exchange relevant medical information.
Ch. 12 §11(4)
Regardless of whether the employer intends to offer the surveillance, the employer shall provide all surveillance information to the employee within 14 days after the employer receives the exchange of information, but no later than 7 days prior to the hearing.
This includes all surveillance since the date of injury or since the last decree, whichever period is shorter. Any surveillance received after that point must be exchanged within 14 days of receipt. No later than 7 days prior to the hearing.
CHAPTER 13
RULES OF APPELLATE DIVISION
Ch. 13, §1-A
A party filing an appeal at a regional office holds responsibility for the cost of transferring the submission to the division.
Ch. 13, §3(2)
Notice of Intent to Appeal may be filed by e-mail, provided the original is sent on or before the due date.
Ch. 13, §6(1)(E)
The appendix should include all documents referenced in the briefs except for good reasons.
Ch. 13, §7(2)
The Appendix to an appeal must contain a table of contents.
Ch. 13, §9(1)
Requests for Appellate Division oral arguments must be made separately from any other board filing.
Ch. 13, §9(4)
If there are multiple employers/insurers in a case before the Appellate Division, the parties must allocate the 20 minutes to present oral between themselves unless a party files a motion showing good cause for additional time.
CHAPTER 15
PENALTIES
Ch. 15 §6(1)
The $5,000 guideline limit to forfeitures has been removed.